Email: New or Update Your Information
DON'T HAVE AN EMAIL ADDRESS?
Here's how to create one!*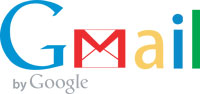 Go to www.gmail.com.
Click Create account.
The sign-up form will appear. Follow the directions by entering the required information.
Next, enter your phone number to verify your
account. Google uses a two-step verification
process for your security.   
You will receive a text message from Google with a verification code. Enter the code to complete the account verification.
Next, you will see a form to enter some of your personal information, like your name and birthday.
Review Google's Terms of Service and Privacy
Policy, then click "I agree."
Your account will be created.
---

Go to www.outlook.com in your web browser.
Click Create account.
Create your email address. Type your preferred email name into the "New email" text field in the middle of the page.
Type the password that you want to use into the "Create password" box.
Make sure that your password includes a combination of letters and numbers. Click NEXT.
Provide some personal information, like name, birthday and region.  
Enter the verification code. You'll see a list of distorted letters and numbers in a box in the middle of the page; type the contents of the box into the "Enter the characters you see" text field.
Your account will be created.
*Yahoo and AOL email addresses frequently block our large batch emails as SPAM. We recommend using Gmail or Hotmail to avoid this situation.
---
UPDATE YOUR INFORMATION
Update your email address or other information we have on file by using the steps below: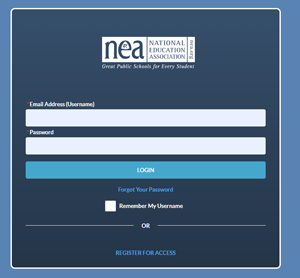 Go to www.myNEA360.org
Click REGISTER FOR ACCESS
(if you are new to the Member Portal) or
LOGIN (if you already have a Member Portal profile)
Enter your information
Click CREATE PROFILE
Skip this step if you have already created a Member Portal profile.

A verification message will be sent to your email.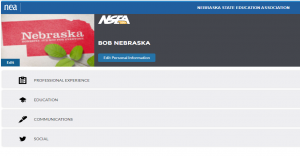 Click Edit Personal Information to access your personal data
Ability to review and update your own record as necessary.
Quick links to resources
Help Desk – Get answers on your time.
If you experience technical difficulties with the Member Portal website, you can send your updated information by email to membership@nsea.org or call NSEA at (800) 742-0047.
The New Generation of Educators in Nebraska (NewGEN) exists to drive early career educators towards success by fostering membership engagement, advancing teaching excellence through professional development, and creating a network of support through mentorship opportunities and classroom resources.
NSEA is here for you. From professional growth opportunities and support, to amplifying your voice in public policy affecting you and your classroom, to providing perks like college debt assistance, NSEA has your future in mind. Learn more and join NSEA now.
NSEA established the Children's Fund in 1994 to fulfill modest and immediate needs of struggling students encountered daily by NSEA members in their workplaces. Find out how you can help a child today.
L.E.A.R.N — Providing valuable learning opportunities for educators: LearnNebraska.org Visit Website