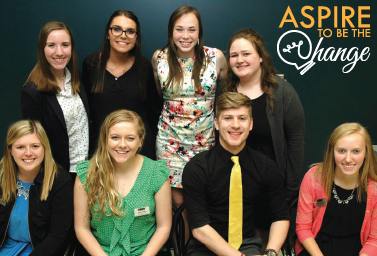 JOIN SEAN NOW: CLICK HERE FOR THE ONLINE APPLICATION
UPCOMING EVENTS: 
SEAN Delegate Assembly/Spring Conference: VIRTUAL EVENT

Due to the forecasted blizzard conditions Saturday, we are trying something a little different for this weekend's SEAN Delegate Assembly/Spring Conference.  Instead of the conference being held at the University of Nebraska-Kearney, we will hold the conference virtually! Check your email for information regarding these changes!
On Friday afternoon, you will receive a link to participate Saturday morning at 9:30 a.m. in a virtual professional development conference (further details below).  You may participate from anywhere using any device!  Breakout sessions will include classroom management, contracts/negotiated agreements, and the early career educator panel.  We will also hear brief remarks from our keynote speaker 2018 Nebraska Teacher of the Year Michelle Helt!   If you participate in Saturday's conference, you will be entered in a drawing to win a SMART WATCH!
FRIDAY – NSEA (virtual meeting)
Register & Log-In:  5:00 - 5:15 p.m.
Delegate Assembly:  5:30 p.m. - 7:00 p.m.
SATURDAY – ONLINE ZOOM CONFERENCE
Log-In to Zoom:  9:30 a.m. (link to participate will come in separate email on Friday, April 13.)
Breakout Sessions:  9:45-10: 45 a.m.
Keynote Speaker:  10:45 a.m.
Smart Watch Drawing:  11:00 a.m.
If you have questions, do not hesitate to email, text or call Kristen Sedlacek (Kristen.sedlacek@nsea.org) at (402) 430-7389 or Kristi Capek (kristi.capek@nsea.org) at (402) 525-2620.
NSEA Delegate Assembly: April 27-28, Lincoln

This is the annual business meeting of the statewide NSEA. SEAN will elect 6 delegates to attend – this election will happen at the SEAN Delegate Assembly listed above. There are professional development sessions being offered on the Friday night of this conference as well – find those details at www.nsea.org
To run as a SEAN delegate to NSEA Delegate Assembly, fill out the form found here: www.nsea.org/SEANDelegate
NEA Summer Leadership Conference (SLC): Minneapolis, June 27-30, 2018
This is a conference held each year specifically for the student association members from across the country. In past years, we have sent at least 6 students (last year, we were able to send 10). This is a great chance for networking, professional development, community outreach projects and fun social activities. Expenses are covered. Three of those members who attend this conference then stay for the NEA Representative Assembly. Those three are elected by an electronic statewide vote of SEAN members, the week after the SEAN Delegate Assembly (voting will take place April 16 – 25)
NEA REPRESENTATIVE ASSEMBLY (RA): Minneapolis, June 30 - July 5, 2018

This is the annual meeting of the National Education Association. Approximately 10,000 teachers will be in attendance to determine the course of the association for the following year. There are social activities planned, networking opportunities, professional development and more. Again, expenses are covered. SEAN sends 3 attendees to this event – see information above.
To submit your name as a candidate to attend the NEA RA, fill out the form found here: www.nsea.org/SEAN-MSP
About SEAN
Of all the issues facing education, none may be more important than that of recruiting young people into the profession.
Through the Student Education Association of Nebraska (SEAN), the NSEA provides professional resources and support to teachers in training. That added preparation helps young teachers get off to a successful career start, and provides NSEA with a core group of future Association leaders.
SEAN chapters are located on Nebraska college and university campuses, with a combined statewide membership of more than 1,500 and growing.
Dues for membership in SEAN/NSEA/NEA are $30 annually. Membership provides student with important liability insurance coverage while student teaching, as well as many of the same benefits as active teachers/members.
A portion of the dues are refunded to SEAN members with their first year of membership in the NSEA when they begin their professional career.
SEAN sends delegates to the NEA Representative Assembly as well as to NSEA's Delegate Assembly. The SEAN president serves as a non-voting member of the NSEA Board of Directors.
Kristen Sedlacek, NSEA Organizational Specialist and Kristi Capek, Graphic Artist/Web Master are the staff consultants to SEAN, with Tamra Mick serving as associate staff assigned to SEAN.
For more information or if you have questions abut SEAN, contact Kristen Sedlacek, Kristi Capek or Tamra Mick.
---
---
Education Majors- Join SEAN Today! from NSEA on Vimeo.
Watch this short video!