Expand the district menus below to see the candidates who have filed for office.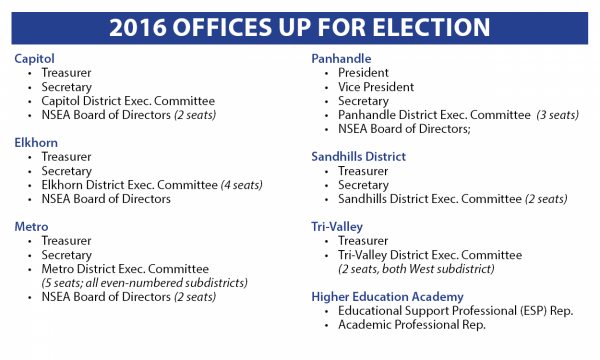 Clicking on the candidate's name will bring up a pop-up window to view the 50-word statement (if one was provided).
If it has been 24 hours since you have submitted your name and you do not appear on the list, please contact Neal Clayburn (neal.clayburn@nsea.org) or Patty Schroer (patty.schroer@nsea.org) at (800) 742-0047.